About Us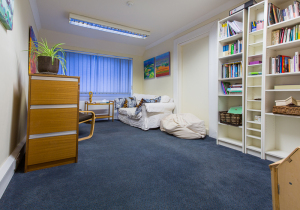 We offer friendly, professional and ethical support to help you through difficult times, in a confidential space, a few minutes walk from Haddenham and Thame Parkway Rail Station and local bus services.
Why Counselling?
To help with times in our lives when circumstances seem hard to bear on our own.
To look more closely at past and present life experiences, relationships and interactions , finding out how they affect the way we behave in the present.
In a trusting relationship with Making Changes, clients have the opportunity to increase their self awareness and better understanding and acceptance of themselves.
How We Work
Our qualified counsellors and therapists believe it is important to find a way of working that is tailored to suit clients individually.
We facilitate this by drawing on three main theories- Humanistic, Cognitive Behavioural and Psychodynamic in an integrated way.
Creative arts  can also be offered alongside our talking therapy to help further with verbal expression.
What We Work With
How To Start
After contacting us, we will arrange an initial 30 minute session, free of charge, to establish together what your needs are and whether we can provide for them.
Following that, sessions last 50 minutes, usually on a weekly basis at a mutually agreed time.
What Do Counselling Sessions Cost
After your initial, free 30 minute session, subsequent sessions are £35 – concessions are available.
Appointment Times
Monday to Thursday:
8:00 am – 9:00 pm
Friday:
8:00 am – 2:00 pm
Ready to talk?
To arrange an initial 30 minute session, free of charge, to establish together what your needs are and whether we can provide for them